Where does the time go – here it is Wednesday already, you know, hump day. Today's card speaks fall and thankfulness all in one – and it's not complicated either. Nice to have something easy now & then, right?
What do you think? I love the color combination and I appreciate the simplicity. So here's how I created this… almost beginner-type card.
Stamp the larger pumpkin randomly in Cajun Craze ink on a Whisper White panel. I recommend stamping at least five times, maybe seven but always an odd number of times.
Stamp the duo pumpkin in Pumpkin Pie ink, again randomly. This time the number is unimportant as you are using this stamp to fill in the white spaces.
Using the brush tip of your Pumpkin Pie marker, flip the brush against the lid of the marker to scatter ink. Now do the same with the Cajun Craze marker. Love this look… give it just a bit to dry.
Adhere the Whisper White panel to Mango Melody cs with liquid glue.
Adhere this to the Cajun Craze card base.
Stamp the sentiment from the Gather Together stamp set in Pumpkin Pie ink on a Whisper White strip.
Adhere the strip to a Mango Melody strip.
Wrap Linen Thread around the banner strip at least three times and tie a knot. Tie a double bow with Linen Thread & adhere with a glue dot.
Add dimensionals to the back and then to the card front. Voila! the card front is complete.
For the inside…
Stamp the sentiment – still from Gather Together stamp set, in Cajon Craze ink on a Whisper White panel.
Ink the pumpkin in Pumpkin Pie ink – stamp off once – and stamp over the sentiment. I love this look!! It brings the eye directly to the sentiment and adds a wonderful layer of color.
Adhere to a panel of Mango Melody cs and then adhere to the card inside with liquid glue. Your inside is now complete.. wheee, card is finis.
Don't you love how easy this was? And it's a beautiful card.
Now that we have our card made, let's talk Paper Pumpkin for a bit. This next months kit is titled Joy To The World and is of course Christmas – and yes, cards. Sentiments will be in three languages and here's why… SU! is encouraging us to send cards (for real) or virtually to folks from other countries – kind of like a pen pal. While you may not connect enough to actually BE pen pals, it would still be fun to connect to other crafters around the world. So join PP even for the month – just to try it out. And when b you do you can also join the Joy To The World Paper Pumpkin Page. But you must be a subscriber to do that! Join now…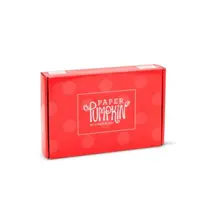 Prepaid Paper Pumpkin Subscription 1-Month – 137858
Price: $21.00 Add All to Cart
Below is list of all supplies for today's project. Below that are the card cuts.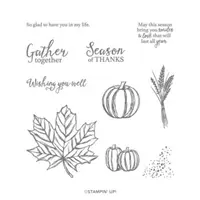 Gather Together Photopolymer Stamp Set – 150589
Price: $17.00
Cajun Craze 8-1/2″ X 11″ Cardstock – 119684
Price: $8.75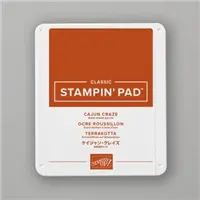 Cajun Craze Classic Stampin' Pad – 147085
Price: $7.50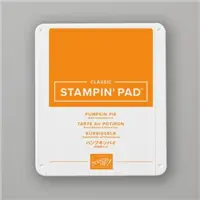 Pumpkin Pie Classic Stampin' Pad – 147086
Price: $7.50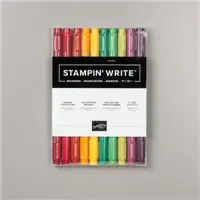 Regals Stampin' Write Markers – 147155
Price: $30.00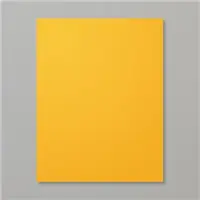 Mango Melody 8-1/2″ X 11″ Cardstock – 146989
Price: $8.75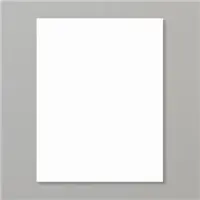 Whisper White 8-1/2″ X 11″ Cardstock – 100730
Price: $9.75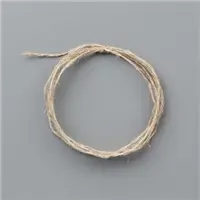 Price: $5.00 Add All to Cart
Thanks for stopping by.
May you have a beautiful day.
Make someone happy by sending them a
handmade card filled with love.
Card Cuts for today's project:
Cajun Craze card base 4 1/4 x 11 scored at 5 1/2
Mango Melody cs 3 7/8 x 5 1/8 (cut 2)n + 3/4 x 3 7/8 (banner)
Whisper White cs 3 3/4 x 5 (cut 2) + 1/2 x 3 7/8 (banner)